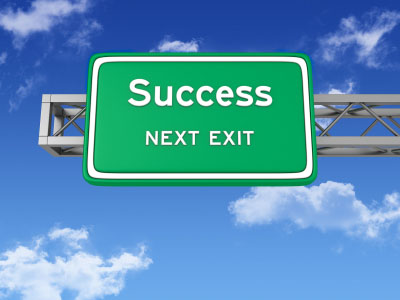 The spray foam business can be lucrative if you know where to start and who to go to for help. Too often, would-be entrepreneurs start their venture by calling around to purchase equipment before they have done their homework. Following this step-by-step process will save you time, money, headaches and put you on the road to life-long success.
Step One: Do your homework.
Read industry literature to get a feel for how spray foam materials are applied. Get an understanding of the type of equipment, supplies and materials required, and the costs involved. There are numerous websites full of free information about spray foam applications, equipment, materials and supplies.
Step Two: Get Training.
Training will give you the opportunity to gain valuable knowledge and insight about the industry as well as the opportunity to talk with experts and ask questions. Some training schools offer opportunities to gain hands-on experience. Becoming proficient at applying spray foam takes time. It is both a science and an art. The American Chemistry Council offers free training. If budget is a concern, this is the best way to minimize your risk. Consider obtaining certifications. This will improve your overall professionalism and allow you to compete more easily for customers.
Step Three: Do a Market Analysis.
Get to know your competition by surfing the web to discover how many spray foam companies are in your area and what they specialize in. For example, if there are a lot of residential spray foam companies, you might consider specializing in commercial or industrial spray foam applications. Consider how far you are willing to travel to obtain work. There are many types of markets for spray foam application, so search these out to find your niche. Know in advance where your job leads are going to come from.
Step Four: Consider How You Will Advertise to Reach Your Target Market.
Spreading word of your business by mouth is a thing of the past. Having a website is crucial for long-term success. Don't wait until the last minute to develop a website. It takes time for new websites to rank well on the search engines. Having a website will make your business look credible and professional, and it will increase your chances of getting job leads help expand your business. A website makes you more accessible to customers. These days, websites should be mobile-responsive. More than ever before, busy customers are using their cell phones, iPads, and other mobile devices to do their shopping. Being active on social media is also important. The more you get the word out, the better your chances of getting the job leads before they reach your competitors.
Step Five: Your Image is Important.
Think about your company name and logo and how those can look their best. You can search for free to find out if the name you have chosen is available for your use. Remember, the more professional you look, the more customers will choose you over your competitors.
Step Six: Have an Administration Plan.
Think about who will answer your phones, keep business records, filing, and do your accounting and taxes. Keeping your business organized and customer-ready is a must. Using an answering device is a sure way to reduce or lose business. A potential customer will just go to the next company until they get a live person to speak with.
Talking with customers in person is the best opportunity to sell them on your services. This also gives you an opportunity to educate customers and develop a level of trust with them. It also makes you look more professional which can culminate into customers recommending their friends to you. Have a contract form or template that you can use to fill in all of the information you will need to implement a job. Never do a job without a signed contract.
Step Seven: Have an Implementation Plan.
Think about who will do the job estimations. This information is often covered in spray foam training schools. Think about who will do the actual spray foam applications and who will maintain and repair your equipment. There is nothing worse than being part of the way through a job and experiencing equipment issues. Make sure you have all of the right tools, spare parts and supplies on the job. You don't want to have to put your job on hold because the part you need has to be ordered. You profit margin can take a hit by paying extra money to have parts express mailed and by stopping production while you wait for parts to arrive or by stopping production to solve a problem.
Step Eight: Purchase Spray Foam Equipment.
There are a multitude of spray foam rigs and equipment to choose from. Opt for a spray foam equipment distributor or supplier who will provide you with tech support as well as training on the specific type of equipment you wish to purchase. Buying used equipment to save money means that, should a problem arise, you are on your own. Buying new equipment has some definite advantages because reputable distributors and suppliers will stand by their product warranties and provide you with tech solutions and professional service.
Get several quotes for your big-ticket items and ask for a list of exactly what you are getting for your money. Spray rigs and equipment are not a one-size-fits-all. Equipment and rig packages can vary greatly. Ask for references or testimonials from other satisfied customers. Be sure that what you are getting is the right equipment for your needs. Some distributors and suppliers will even assist you with obtaining loans for the purchase of your equipment.
Step Nine: Purchasing Spray Foam Material.
There are numerous spray foam material manufacturers and suppliers to choose from. Make sure that the material you plan to purchase is the right one for the job. Ask about material warranties. Shop for good prices and develop a good relationship with your supplier. Ask about the expected material yield. Ask how to save money by ordering in bulk amounts or other ways to reduce shipping costs. Some manufacturers and suppliers offer a great deal of support, including helping you get started on your first few jobs. Ask what the manufacturer or supplier will do for you and get it in writing. Ask for references from other satisfied customers or testimonials.
Building a reliable team of manufacturers, distributors and suppliers who will stand by you, provide you with on-going tech support and professional assistance will enable you to launch a highly successful spray foam business. Remember, it pays to think ahead and be prepared.