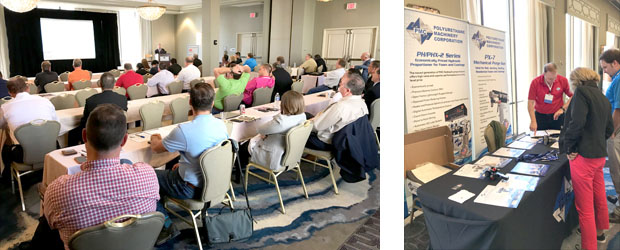 The 2017 PDA conference, held in New Orleans this past October, offered topics of interest for spray foam contractors who want to expand their businesses. One of these topics explained the advantages of applying polyurea over spray foam. The PDA (Polyurea Development Association) has evolved to provide its member with a comprehensive program that encompasses education, technical training and up-to-date information about health, safety and regulations that impact the industry. It also offers a venue for networking and problem-solving with experts in all aspects of the polyurea industry.
Polyurea has Key Advantages When Specifying a LEED Certified Project
A featured speaker at the PDA was Murphy Mahaffey who is the Director of International Sales at Polyurethane Machine Corporation, in New Jersey. Mahaffey's presentation entitled, "Process of Specifying and Applying Polyurea over Polyurethane Foam" provided valuable information about how to increase Polyurea application possibilities, thus enabling companies to expand their SPF and polyurea businesses. "Spray-applied polyurea is an important component to achieve long-term energy efficiency, and provides key advantages when specifying a LEED Certified project," Said Mahaffey.
Polyurea is Provides a Highly Protective Coating
SPF requires protection from the sun's ultra-violet radiation, moisture and the wear and tear from foot traffic. Polyurea coating helps protect and seal spray foam from ware, tear and weathering. Applied granules over the polyurea is not always necessary; however, some extended warranties require it. If granules are used, they are sometimes embedded in the final coating to give added protection from mechanical, ultra-violet ray damage, or are used for aesthetic purposes. It is important to make sure that the system can expand and contract in response to the heat and cold of changing weather.
Roof-Deck Combinations for Polyurea Applied Over SPF
Polyurea can be used as a protective coating over polyurethane foam. This combined is most often used for roofing. Some contractors use a hybrid polyurea, which is less expensive than polyurea, over SPF and finish with a silicon coating. Hybrid polyurea is often applied for roof-decks, water tanks, bridges and tunnels. Polyurea as well as Hybrid Polyurea have exceptional properties. It is impact and abrasion-resistant, has a high tensile strength, high elasticity, high flexibility, fast cure rate and can be applied at low temperatures. This makes polyurea an excellent choice for a long-lasting protective coating and for maximum energy efficiency.
Roof-Deck Examples for Applying Polyurea over SPF
No top coat
Granules
Silicon Top Coat
Polyurea

Polyurea

Hybrid Polyurea

Spray Foam

Spray Foam

Spray Foam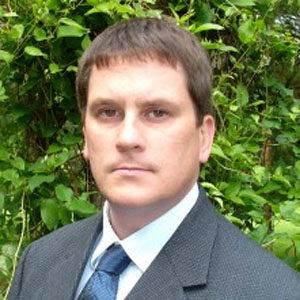 Murph Mahaffey, Director of International Sales at Polyurethane Machine Corporation and Presenter at the 2017 PDA Annual Conference
About Murphy Mahaffey:
Murphy Mahaffey, Director of International Sales at Polyurethane Machine Corporation, has a wealth of knowledge and experience in business development and building relationships with domestic and overseas businesses. He sits on the Board of Directors for the PDA, PDA-Europe, and the Indiana District Export Council. He is a member of SSPC, NACE and SPFA.