SprayWorks Equipment Group is a Spray Foam Equipment Supplier,
Spray Foam Rigs Manufacturer and an Approved Distributor for PMC
Specializing in:
Spray foam and coating equipment
Spray foam rigs manufacturing
Distributor of PMC products
Sprayworks Equipment Group supplies spray foam and coatings equipment for the spray foam and polyurea industry. Our spray foam rigs are uniquely designed to spray a wide range of spray foam insulation and coating applications. Sprayworks also carries an array of spray foam equipment parts, products, and supplies that can be viewed on our online store.
Your Education and Training Begins the Moment You Contact Us
Our spray foam and coating consultants consist of three generations of professionals who have had decades of hand-on field experience. Whether your spray equipment needs consist of interior spray foam insulation, exterior spray foam roofing, or polyurea protective coatings, you can be assured that our consultants will answer your questions and point you in the right direction.
Spray Rigs by Sprayworks:
Choose from Eco or Master Series spray foam trailers or box trucks. Sprayworks spray foam rigs are sprayed with closed cell foam from top to bottom as a standard, along with bright white interiors to create maximum visibility, illumination, and insulation. Our turn-key spray rigs are designed with the customer in mind and engineered for superior high performance. Our mobile spray rigs include the classic PH-25 or PH-40 Series hydraulic proportioner from Polyurethane Machinery Corporation (PMC). Other features include the AP-2 air purge spray gun, heated hoses, 2:1 transfer pumps, manufactured in the USA and backed with a manufacturer's warranty.
SprayWorks Articles and News
---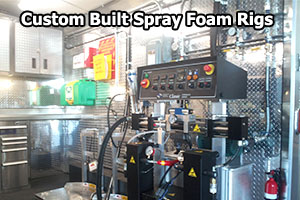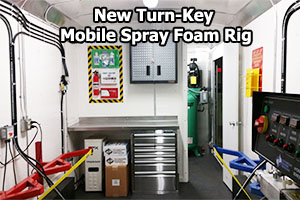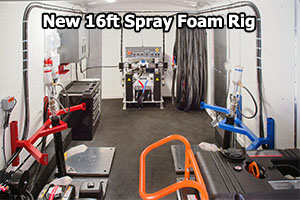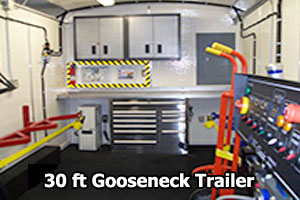 ---