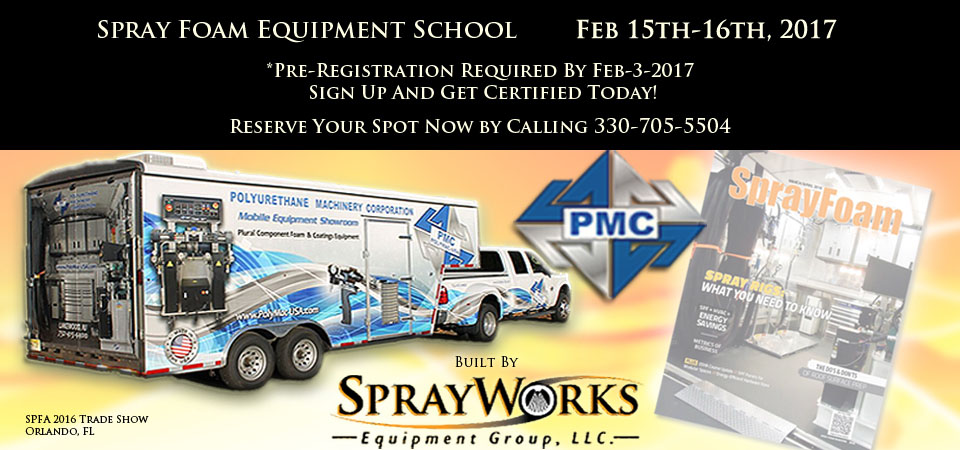 DON'T MISS THIS OPPORTUNITY TO GET CERTIFIED BY THE BEST IN THE SPRAY FOAM INDUSTRY!
On February 15th and 16th 2017, PMC (Polyurethane Machinery Corporation) and SprayWorks Equipment Group, LLC. will host one of the most aggressive, hands-on spray foam and polyurea equipment training school. Classes will be held at PMC's production facility in Lakewood, New Jersey. PMC maintains a state-of-the-art Mobile Spray Rig Equipment Showroom set up inside an application-ready demo rig. It features PMC machines, guns, hoses and much more. During the two days, students will learn proper equipment operation and maintenance, trouble shooting, manufacture 1:1 ratio, applying plural component products safely and efficiently, tracking product yields, applications, project management, tech tips and much more. Our interactive courses have been specially developed to enhance the experienced professional's skill level and to properly educate those who are new to the spray foam industry. Instructors for this program are from the leading spray foam machine manufacturers, and the leading equipment and spray foam rigs manufacturers. They have decades of hands-on plural component application experience that you won't find anywhere else!
Spray foam insulation is a thriving industry and is now being requested by the residential and commercial market as a standard. You can sell all the spray foam or plural component coating projects you can handle, but if you and your crew haven't had proper safety, equipment and application training, problems are inevitable. Lack of proper training leads to customer dissatisfaction and the risk discrediting your company's reputation. As a result, your business could potentially lose thousands of dollars. Any professional spray foam contractor you talk to in the industry will tell you that the key to success is proper training and on-going tech support.
According to Dave Penta, VP of Sprayworks Equipment Group, "Each year, hundreds of contractors call spray foam equipment and material suppliers requesting technical support. The usual concerns are equipment operation issues. Contractors feel stressed because they are perplexed about how to solve the problem and want to avoid down time. One of the first questions a tech person will ask them is "Which machine are you using?" In many cases, the contractor or field crew does not know or understand his/her equipment. A common response is, "We just bought it used or we aren't sure." Understanding the equipment is critical for reaching a technical solution fast. Furthermore, understanding the language manufacturer's use to identify the component parts is crucial for saving time in diagnosing a problem quickly. Without the understanding of the component part names, the problems become compounded when trying to diagnose a problem sight-unseen over the phone. Proper training will familiarize everyone with the component parts names and procedures of operation so that time, money and stress are reduced and successful operations can be rapidly achieved."

CLASS CIRRICULUM:
- Feb 15th Hands-on Basic Course:
8am - 8:30am - Meet and Greet
8:30am - 9:00am - PMC and SprayWorks Equipment Group welcome
9:00am - 10:00am - Basic machine safety and product knowledge safety
10:00am - 10:15am - Coffee and snack break
10:15am - Noon - Hands-on spray gun safety, disassembly, component identification, trouble-shooting, reassembly tech tips and more
12:00 - 1:15pm - Transfer pump operations, component identification, troubleshooting, preventive maintenance, storage, tech tips and more
1:15pm - 1:30pm - Coffee Break
1:30pm - 2:00pm - Troubleshooting spray foam machine restrictions
2:00pm - 2:30pm - Start up, troubleshooting, temperature and pressure settings, PMCs machine features, shutdown and more
2:30pm - 2:45pm - Coffee Break
2:45pm - 4:30pm - Spray foam applications and spraying techniques, quality control sampling and more
- Feb 16th Hand-on Advanced Course:
8:00am - 9:00am - Spray foam applications and spraying technics, quality control sampling 9:00am - 10:00am - Recap from day before class, project management, quality control
10:00am - 10:15am - Coffee and snack break
10:15am - 11:00am - Electrical troubleshooting and testing components
11:00am - Noon - PMC's state-of-the-art spray foam rig tour, demonstration of spray foam equipment components, layouts, assemblies and other equipment options and knowledge that will save you money on and off the job
12:00 - 1:00pm - Lunch Break
1:00pm - 1:30pm - Estimating projects and product yields
1:30pm - 2:00pm - Marketing, advertising resources and where to find bid work
2:00pm - 2:15pm - Coffee Break
2:15pm - 2:45pm - PMC Plant Tour--See how spray foam insulation equipment is made
2:45pm - 3:30pm - Recap, questions and answers

MEET YOUR BIGGEST ASSETS IN THE SPRAY FOAM INDUSTRY AND YOUR ON-GOING SUPPORT TEAM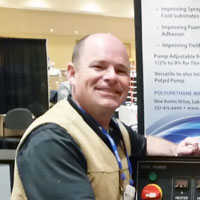 - John Davidson, VP of Operations at SprayWorks Equipment Group, LLC.
25 years of experience.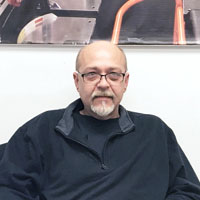 - Dave Penta, VP of Sales for SprayWorks Equipment Group, LLC.
35 years of experience.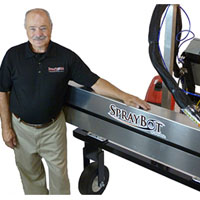 - Jim Davidson, Managing Partner at SprayWorks Equipment Group, LLC.
50 years of experience.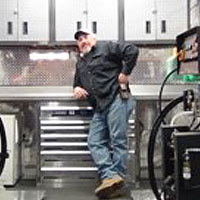 - Brian Sautter, SprayWorks Spray Foam Rig Builder, Operations Manager,
Class Instructor, Technical Equipment, Parts, Service, Repairs for all major brands
of spray equipment including Gusmer, Graco, Gama, Glascraft and others.
20 years of experience.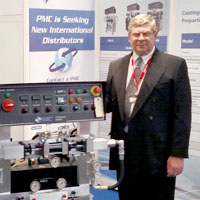 - Bill Hrynkiewicz, VP of Operations for PMC.
20 years of experience.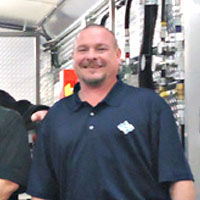 - Craig Griffin, PMC's National Sales Manager.
10 years of experience.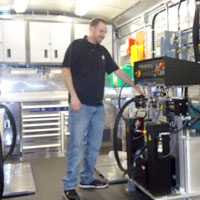 - Mike, PMC Technical Equipment Service Representative.
7 1/2 years of experience.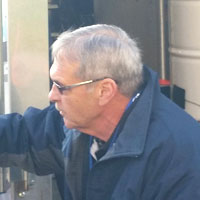 - Frank Scia, PMC Senior Technical Equipment Service Representative and machinist.
50 years of experience.
Pre-purchase any spray foam rig and or machine and all school fees will be waved for you and up to 4 employees! All school fees are refundable towards the purchase of mobile spray foam rigs and PMC spray foam and polyurea machines.
Talk to one our experienced technical representatives to take advantage of this limited promotional savings on the purchase of all spray foam rigs, trailers, box trucks and all other PMC spray machine system packages.
Note: For all mobile spray foam rigs purchases, it is recommended to pre-purchase two weeks prior to February 15th, 2017 to prevent any delays if your timeline is sensitive. For spray foam and polyurea machines, pre-order one week in advance to prevent any delays, if your timeline is sensitive. For added convenience, spray rigs and spray machines can be pick up in Canton, Ohio and/or Lakewood, NJ.
Registration is on a first come first serve basis.
Register Today!
Reserve Your Spot Now by Calling 330-705-5504
Email moreinfo@sprayworksequipment.com
Can't make the February 15th and 16th 2017?No Worries!
Join one of our monthly classes.
Private Classes can also be scheduled.
PMC Production Facility
Two Komo Drive
Lakewood, New Jersey 08701