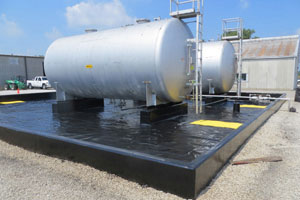 Secondary Containment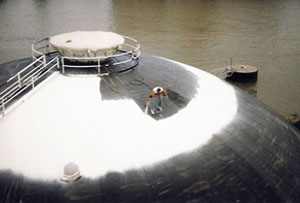 3 Concrete grain storage domes waterproofed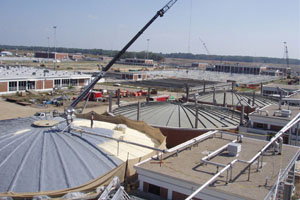 Spray foam and urethane coating at a
waste water treatment plant
The most important aspect of long-term business success is the ability to diversify. Spray foam companies can often adapt their existing spray foam equipment for polyurea applications. Some standard foam machines can process hybrid polyureas at 2000 PSI. Other machines can process polyurea with an up-grade.
Just as spray foam training is a vital part of starting any spray foam business, so is training for polyurea applications. However, the effort could dramatically enhance a company's ability to thrive in a changing economy. Polyurea is often applied over polyurethane roof coating for added strength and durability. But, the possibilities for applications are almost endless: Pipeline coatings and truck bed linings, bridges, railcar lining and track containment, tunnel coatings, joint fill, caulking, water proofing, fuel storage and other containments and tank linings, wastewater treatment linings, manhole and sewer linings, flooring and parking decks, water parks and playgrounds. It is also used as a protective coating for watercraft—from boats to ships and barges.
The polyurea market was valued at over 950 million dollars in 2014 and is expected to grow by more than 6% CAGR (Compound Annual Growth Rate) through 2022. It is increasingly gaining an advantage over epoxy coatings, paints, fiberglass, and vinyl esters due to its superior performance. It is used in construction for waterproofing of roofs, floors, parking decks, and walls, containment in swimming pools, playgrounds, and more. Linings accounted for over a fifth of the global polyurea market share, registering more than 220 million in 2014. These linings are used for providing resistance to chemicals, corrosion and abrasion in pipelines, tanks, containments.
About Polyurea
Polyurea is an elastomer made from the reaction of aromatic or aliphatic isocyanates and a synthetic resin. They have exceptional elongation properties along with high tensile strength and are resistance to tear. Because of its flexibility and impact resistance, polyurea applications are in use in various sectors including construction and industrial purposes. Polyurea coatings are inherently superior to epoxy coatings and are gradually being used in commercial as well as residential buildings and infrastructure. Polyurea is manufactured for three product variants: sealants, coatings, and linings.
Polyurea Applications
Polyurea coatings are increasingly used to provide a protective coating on roofs, external walls, floors, bridge decks, pipes, containment, etc. due to their property of outlasting paints and preventing corrosion. They make strong bonds with concrete and provide good resistance against cracking as well as chemicals, oils, and moisture. This multi-purpose material is used for joint- filling, caulking, and as a sealant material as it provides a flexible, long-lasting, corrosion resistant, and weather-tight seal for various building joints including control and expansion joints in masonry floor, doors and window panels, perimeter joints, water tanks, and more. There is a growing demand for linings for waterproofing and corrosion resistance in metallic pipelines, chemical tanks, fuel containments, and more will boost its popularity as the material of choice. It is well known for enhancing the structural integrity of the structures to which it is applied.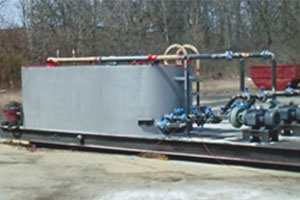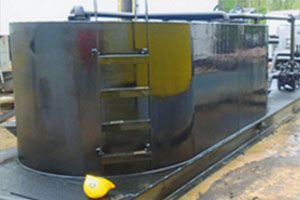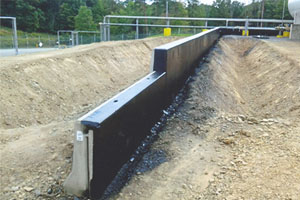 Example of Polyurea used for containment and monolithic wall. Courtesy of Complete Coatings, Inc.
References:
The Global Marketing Insight's Industry Report
Polyurea Based Coating Market: Global Industry Trend Analysis 2012 to 2017 and Forecast 2017 - 2025